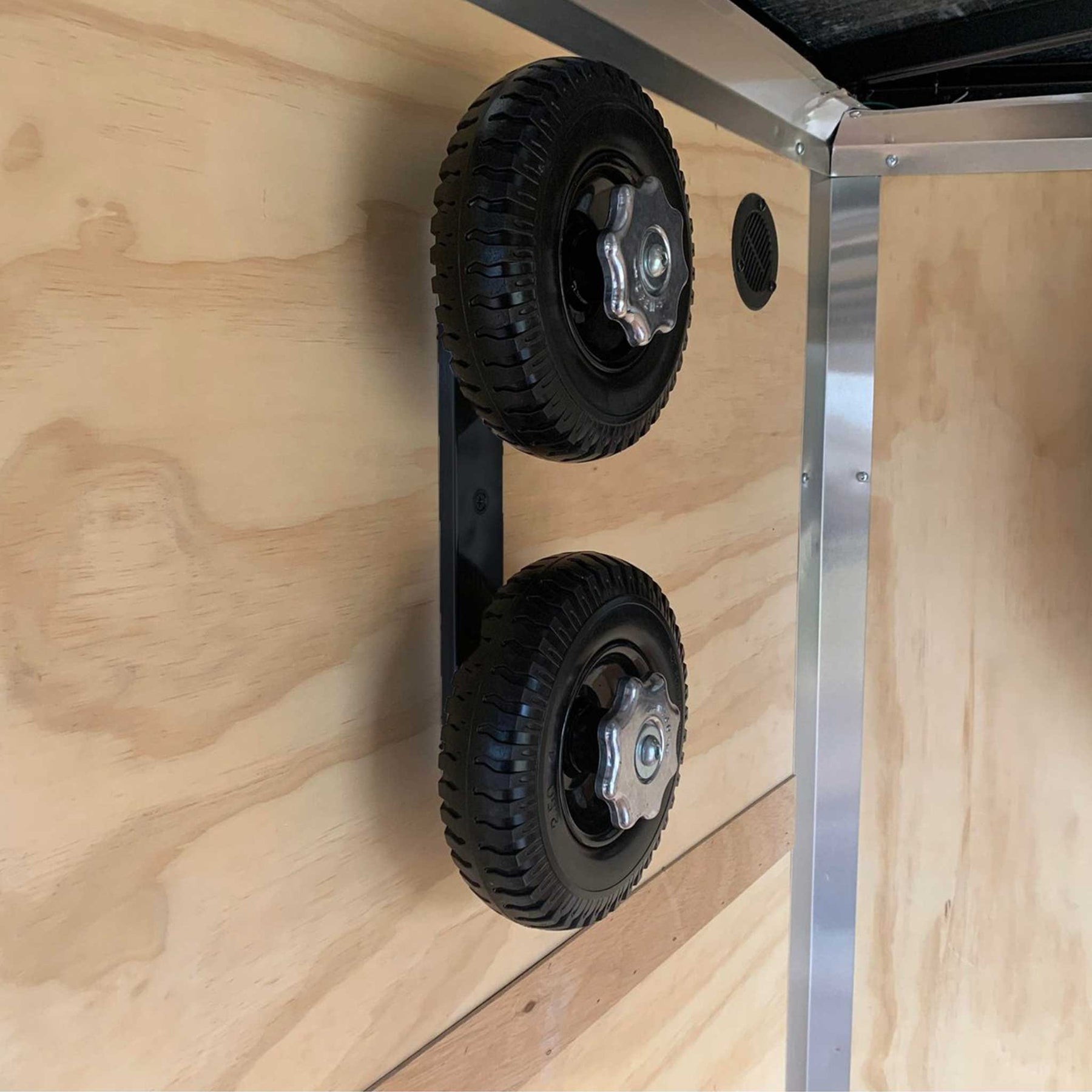 EZ Wheelz Billet Aluminum Storage Bracket
A great solution for securing and storing the EZ WheelZ when not in use.  Specify machined for our EZ Wheelz.  Made from 1/2" thick Solid Aluminum black anodized and laser etched. 
Includes: bracket and 3 self tapping screws
Fitment
Taking 3 simple measurements is all you need to do. Take the time to watch this video explaining how to measure for the right fit. 95% of all trail sleds 2012 and newer with stock skis will take the 8" with the 1" offset
In most cases your stock bolt will work perfect. If the ski bolt has ever been changed with something different than stock you will likely need to measure it and order a bolt kit.
On the newer Ski-Doo sleds you're going to want to replace the washer behind the nut with the supplied fender washer included in each set. This gives the EZ WheelZ axle a better metal surface to butt up against.
Most all 2012 and newer models won't need any modifications.
Yes, you can, but most likely you will have to turn your ski bolt around and mount them to the outside of your ski. See this video for an example.
Other
You can contact us through our contact page. We will be happy to assist you.