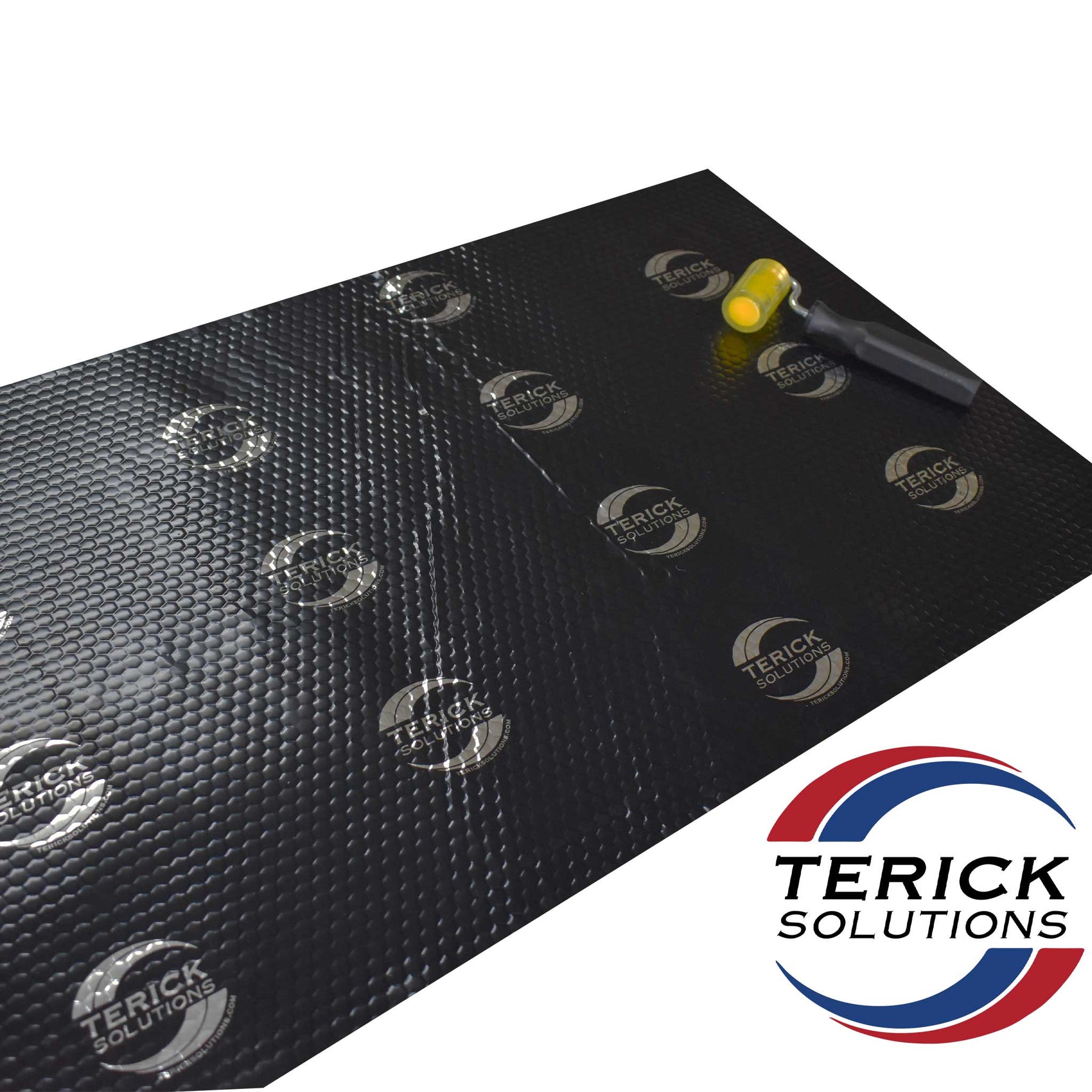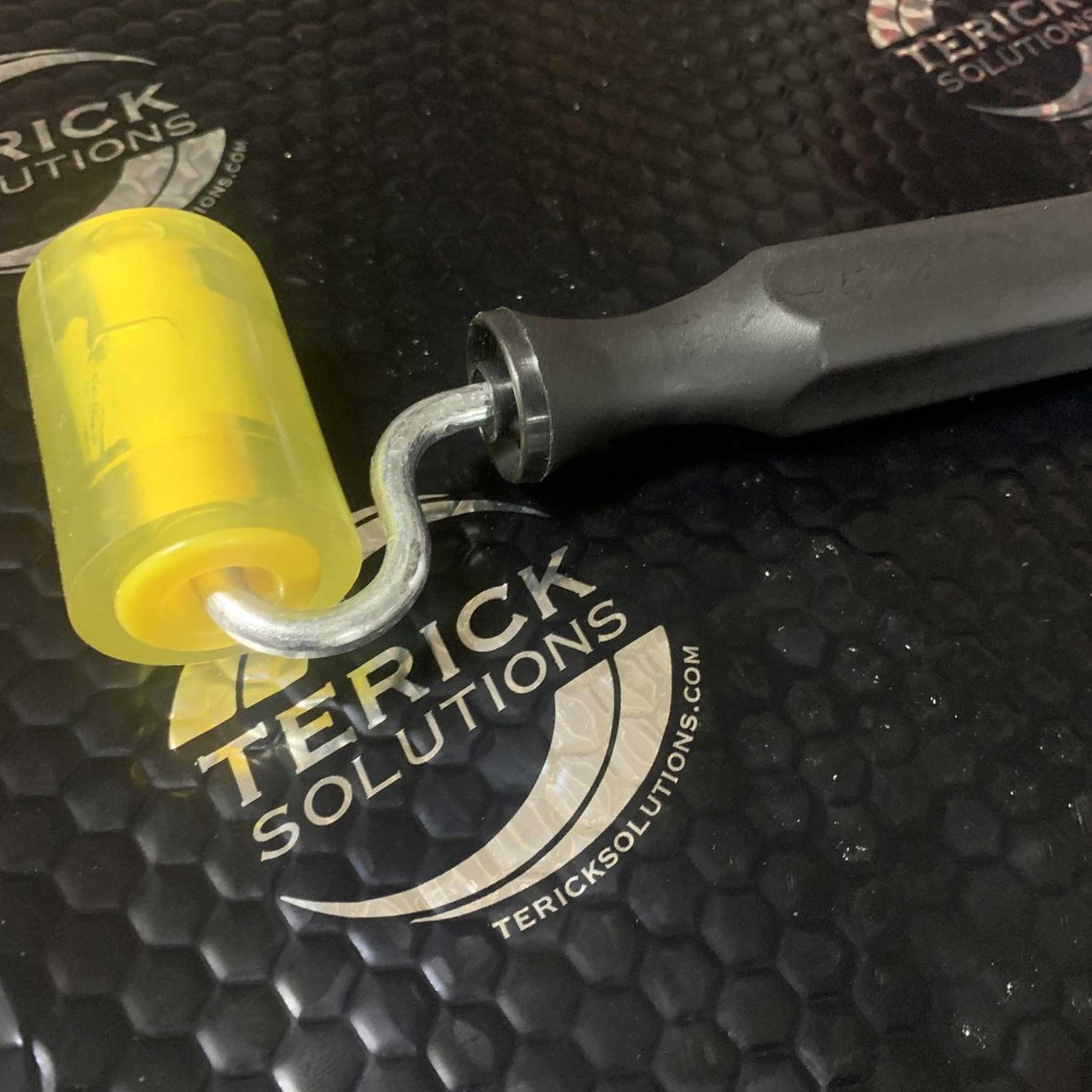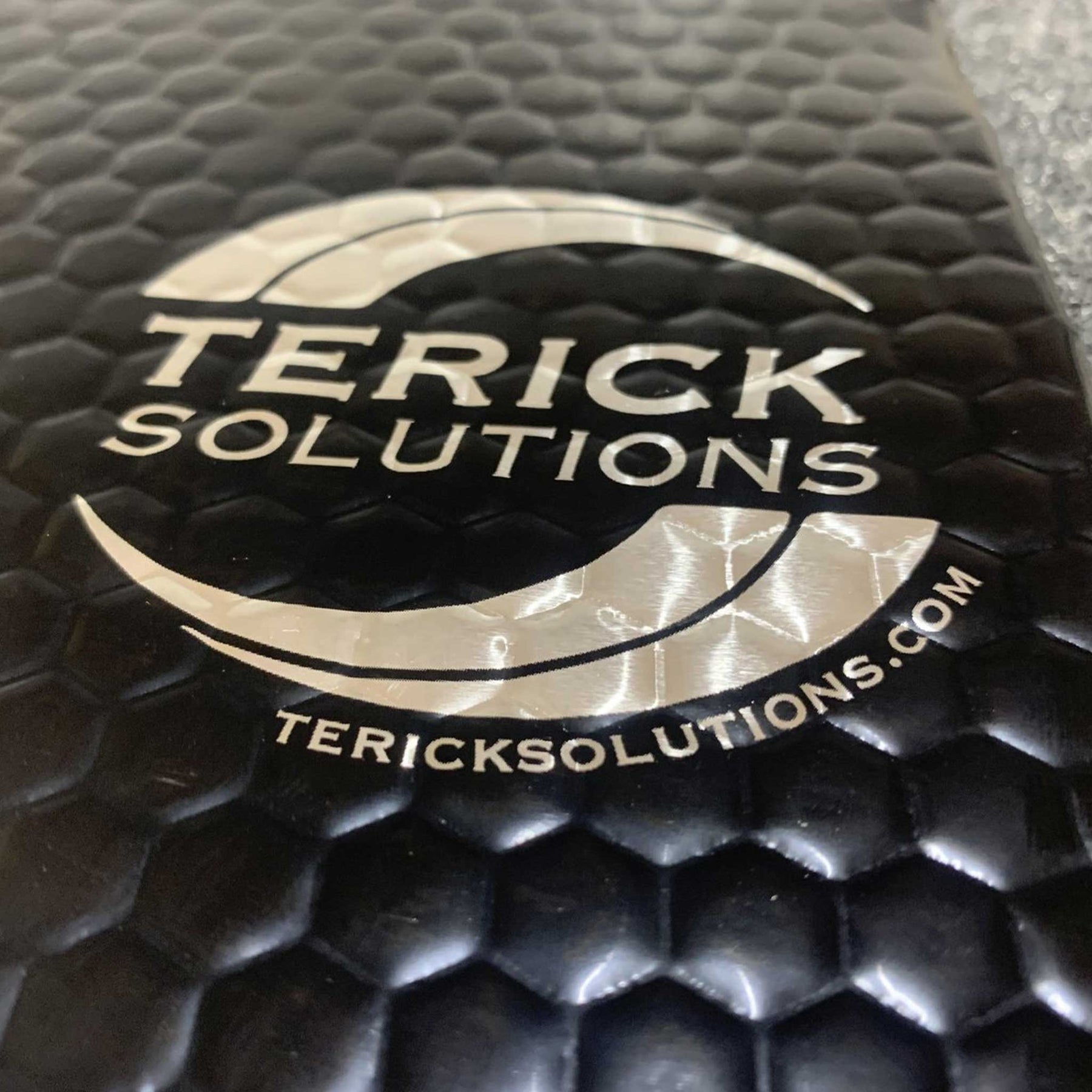 Terick 100 mil Sound Deadening Insulation Kits ***BACK IN STOCK***
REDUCE HEAT AND NOISE INSIDE THE CAB OF YOUR UTV WITH TERICK 100MIL
Terick 100 mil sound deadening material, butyl with foil back    
Each sheet is 50cm x 80cm (19.6" x 31.5)
3 sheet pack is enough for the back wall on most all UTVs
4 sheet pack will be enough for back wall and under the seats
5 sheet pack will be enough for back wall, under seat, and center console in 2 seaters 
6 sheet pack will be enough for back wall, under seat, and center console in 4 seaters
These kits are the perfect material to go with our carpet kits. 
This is cost effective 100 mil butyl and foil sound deadening.

The Terick material is 20% thicker than most other sound deadeners and therefore, is a more effective insulation. The thicker the material the more performance you get!

Large 50cmx80cm sheets
Automotive self-adhesive insulation consists of butyl. Terick sound deadening has a total weight of

0.68 lbs./1 sq. ft

. This weight ensures optimum efficiency and sound insulation that could possibly be gained from 100 mil thickness material.

The special embossing on the foil must be rolled out with a roller until it is completely smooth. Then you'll be 100% sure that the insulation is set correctly and professionally! The sound deadening material comes in handy size sheets which make it easier in terms of cutting and installing!
KIT INCLUDES 1 ROLLER FOR INSTALLATION
Fitment
Taking 3 simple measurements is all you need to do. Take the time to watch this video explaining how to measure for the right fit. 95% of all trail sleds 2012 and newer with stock skis will take the 8" with the 1" offset
In most cases your stock bolt will work perfect. If the ski bolt has ever been changed with something different than stock you will likely need to measure it and order a bolt kit.
On the newer Ski-Doo sleds you're going to want to replace the washer behind the nut with the supplied fender washer included in each set. This gives the EZ WheelZ axle a better metal surface to butt up against.
Most all 2012 and newer models won't need any modifications.
Yes, you can, but most likely you will have to turn your ski bolt around and mount them to the outside of your ski. See this video for an example.
Other
You can contact us through our contact page. We will be happy to assist you.